---
April 19th, 2019
|
Categories:
news
---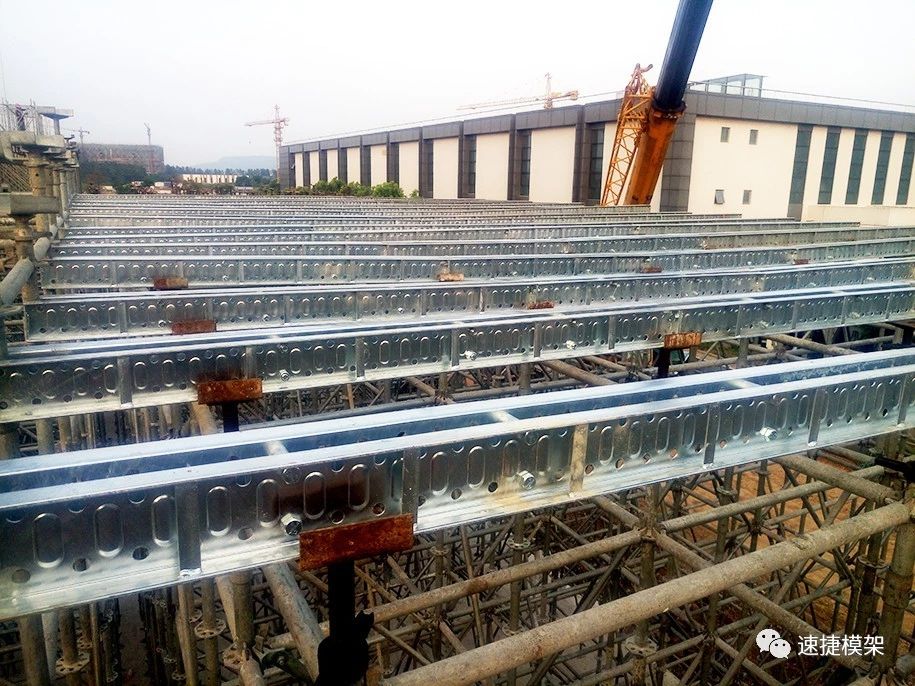 System scaffolding has been widely used in construction area with the feature of high loading, long-time using and easy assemble, while there are still some disadvantages in using.
Project
The roof thickness of underground garage is 300mm and the structure uses Type B scaffolding as the supporting. As the main beam of formwork supporting provided is common tube, the standard spacing can only be designed as 0.9x1.2m, the main beam span is 0.9m and spacing is 1.2. The design value of single standard loading capacity is only 16.2kN and standard loading efficiency is 31%, which can not make well use of high loading of system scaffolding.
Let's discuss the influence of main beam to the standard spacing and confirm which type of main beam can make well use of system scaffolding.
1.Main beam force type
The force type of main beam is appeared as three-span continuous beam, below is the reference photo.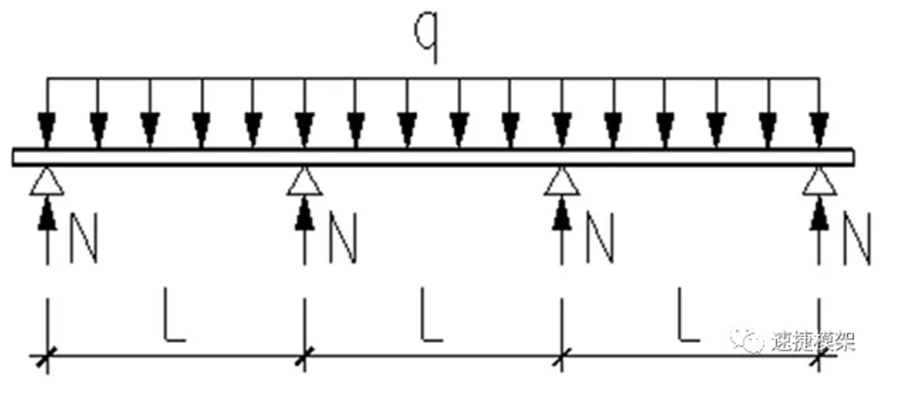 2.Standard loading capacity project
Calculated according to the technical standard
The design value of maximum loading for B type standard Nmax=52.1kN
The design value of maximum loading for heavy standard Nmax=94.9kN
3.Best structural section of main beam
Based on the forcing type of main beam and maximum loading of supporting standard, then the good assemble plan of main beam can be made.
4.Engineering case analysis
Now we redesigned the previous underground garage based on above analysis, the standard spacing uses 1.2x2m and main beam use 10# channel steel. The design value of single standard loading capacity is 37.5kN (72% limit value). The total steel using of new project has reduced 4kg/m
3

.
The unit labor has increased to 110m
3
/d from 80m
3
/d.
5.Conclusion
The system scaffolding can not make well use of the efficiency of high loading and the main beam strength has a big effect on the standard spacing for traditional project. When the main beam has increased to the fixed strength and the standard spacing expanded, the high loading advantage of system scaffolding has been made and also reduced the construction cost.