Construction scaffolding subcontractor qualification, full-service, management without worries.
Rapid Scaffolding has scaffolding construction qualification, provide professional all kinds of formwork scaffold, support scaffold, large working scaffold, engineering design and consulting, construction contracting, logistics and other integrated services.
Rapid Scaffolding has successfully conducted Beijing-Shanghai high-speed railway project, Wuxi, Nanjing, Ningbo, Hefei, Shanghai, Guangzhou rail transit project, Wuxi Shuofang, Shanghai Hongqiao and Nanjing Lukou, Xinzheng Airport project, Shanghai International Convention Center project, the Hong Kong-Zhuhai-Macao Bridge Island tunnel project, Shandong Yanzhou Xinglong cultural Park Jin Ping project, Changzhou Bauhinia Park 120 landscape tower project, Nanjing Youth Olympic Conference Center Project, 2008 Beijing Olympic Games project. We received a wide range of social recognition and praise.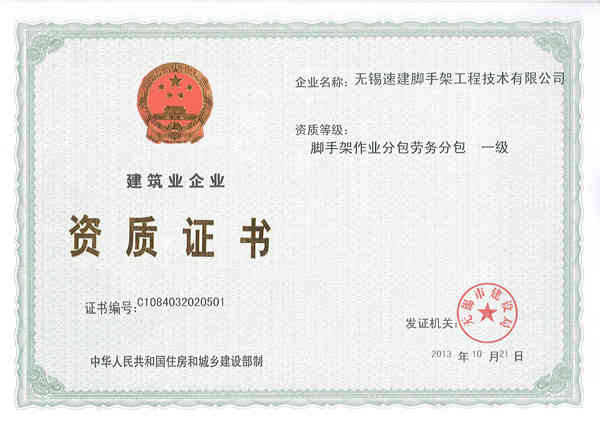 ---