At present in China, the application of Disk(Ringlock)Scaffolding is being promoted throughout the country, and local construction administrative departments at all levels have formulated corresponding policies to promote the application of the requirements.
Rapid Scaffolding (Engineering) Co., Ltd. has been committed to the research and development, production, sales, leasing, construction, design and consulting services of Disk scaffolding since 2005, and we have always been committed to promoting the healthy and orderly development of the Disk (Ringlock) scaffolding industry. The following is the announcement of the Ministry of Housing and Urban-Rural Development of the People's Republic of China No. 113 of 2021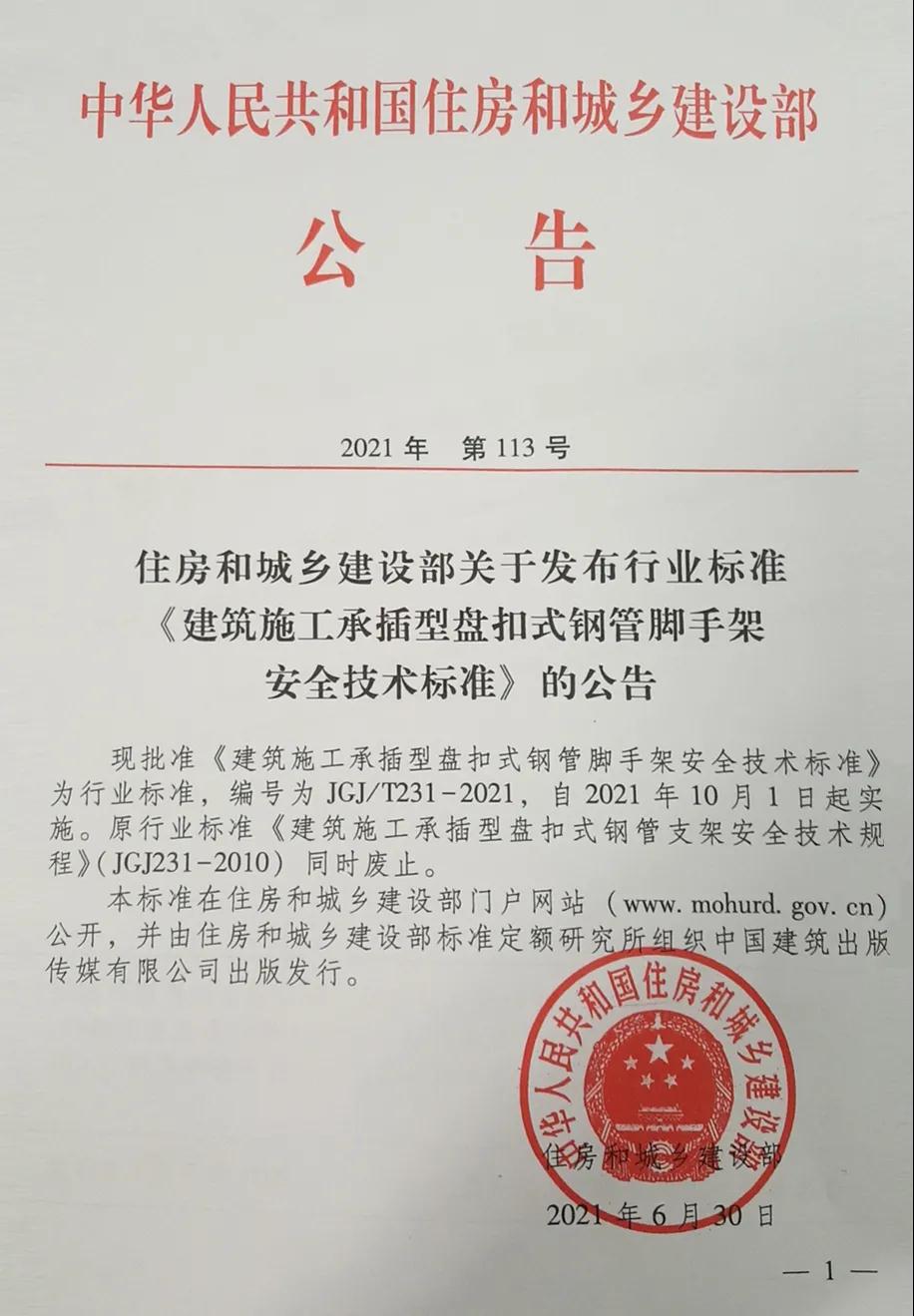 We Rapid Scaffolding (Engineering) Co., Ltd. is also the editor-in-chief of two industry standards, JGJ/T231-2021 and JG/T503-2016, which are the safety technical standards for socket type Disk type scaffolding for building construction. We have a high level of knowledge and understanding of the two standards, and are also the first national high-tech enterprise in China to engage in the application of products and technology related to ringlock scaffolding.