---
April 25th, 2019|Categories: news
---
The 2016 Hangzhou G20 Summit was held at the Hangzhou International Expo Center, operation area of about 170,000 square meters. The main spaces include welcome area, meeting area, and luncheon area. The welcome area of Hangzhou International Expo Center is arranged on the second floor of the building, and the drop-off platform at the door is with 7400 square meters. After getting off here, the heads of states entered the 1440-square-metre welcome Hall through the red carpet.
Basic overview of the structure on the ground: the ground structure is made up by tower section and skirt building section. Skirt building, is divided into the meeting section and the exhibition section.The on ground structure of the meeting section is with 7 floors, the structure total height is 44m. The tower part is the upper cover property , building A, building B, building C, on the ground ,they are 10 floors, 13 floors, 17 floors, the total height is 72m, 84m, 99.8m.The south Side is 8m high single-layer platform . This solution chooses the
ringlock system scaffolding
. and the central line loading of the platform part is greater than 15kn/m.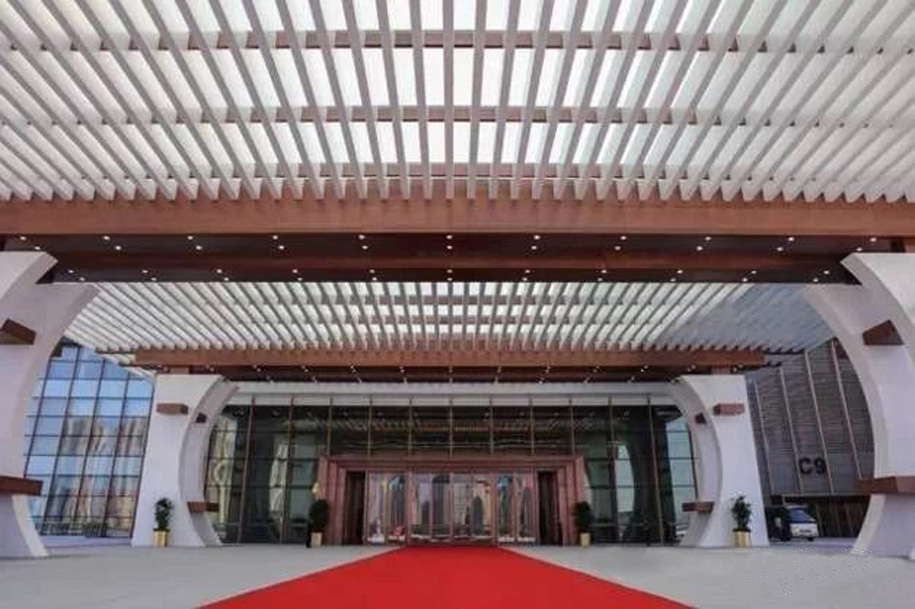 The world is focusing on China. Hangzhou G20 summit had held successfully and China had submitted to the world a "gold business card."
Rapid Scaffolding (Engineering)Co., Ltd.
had achieved the project quality one-time acceptance passing rate of 100%, construction site safety and environmental system compliance rate of 100%, in the whole construction process. Rapid Scaffolding (Engineering)Co., Ltd has experienced engineering design team, professional construction contracting qualification and construction team, for formwork and scaffolding, we have always been professional!